Often, a home's exterior will have dirt, mold, mildew, pollutants, pollen, and dust; these all need to be removed prior to applying 2 coats of quality paint.
Cobwebs will be naturally present in the corners of many homes; most cobwebs and wasp nests will be washed away during the power wash, but some may stick and it is the job of a good painter to remove them by hand before later applying paint.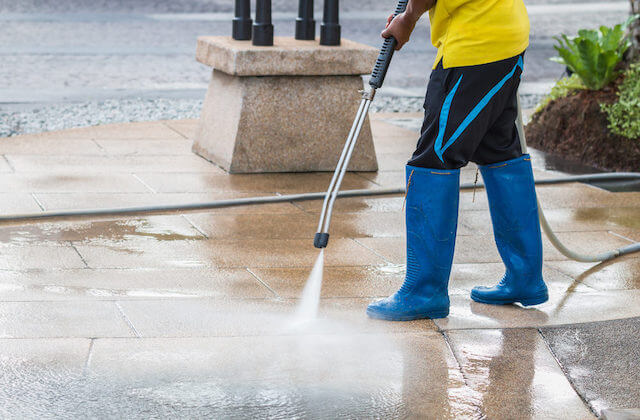 Paint chips will literally fly off the home while being power washed; however, a power wash will not remove all chips or peeling. Using too much pressure or applying pressure too close to the surface may result in unnecessary damage.
The removed paint chips on the ground can be removed by hand once dry, by the painter. Also, a good painter will walk around your property to clean up any paint chips that may have landed around the home's yard, roof, landscaping, and mulch beds during the power wash.
Stains are a tricky thing to try and power wash away. Simply put, power washing will not remove all stains around the home. Some stains are actually discolorations from years of weathering and will still be around even after a good power wash.
After the proper preparation and two coats of fresh paint, the house will look great and fresh with any lingering stains covered and forgotten.